Weekly News – May 31, 2023
May 31, 2023
Hello Everyone,
Our speaker tomorrow is Sharon Bessing, Student, School and Family Support Services Facilitator. Sharon will share the message of the importance of reading- starting at birth.  Her group has a couple of programs that promote the message of early literacy.  They are also looking for an opportunity to network with others.  
Thank you to our speaker last week, Farmington Police Deputy Chief Baric Crum. We appreciate the update on Real Time Crime Center cameras. More cameras are still being added and they are partnering with local businesses.
Bring your dollars to buy into the poker game and support our yearly social, too!
 Thank you to everyone that volunteered over the weekend at Riverfest.  We are grateful for the support and appreciate the help!
Dining With the Dead has a few openings for event sponsors.  If you are interested in being a sponsor, please contact Paul McQueary at 860-0189.  Cost is $300. Sponsors are listed on 100 posters, placard at cemetery entrance, 2 free tickets to the event.  Dining With the Dead is a fundraiser for Kiwanis children's projects. 
Please keep these upcoming dates in mind and consider signing up for these important events. 
June 17th will be the annual Outback Kiwanis Pancake Breakfast 8am-11am. Club members will be asked to help sell our $10 tickets…prizes for the top 3 sellers.  All proceeds raised go to our club, Outback absorbs all costs and labor. We only need a small group to set up event signage, ticket sales/collection at the door, a bit of bussing tables and breakdown of signage. We raised roughly $3,000-$4,000 last year for just a little bit of effort on our part;)  
Bowl for Kids' Sake is Saturday June 24th at Bowlero Lanes.
Bowl for Kids' Sake is Big Brothers Big Sisters largest annual fundraising campaign. The money raised through this campaign will be used to support quality mentoring matches between caring adult volunteers and at-risk children in New Mexico. The goal for BFKS 2023 is to raise $23,000 to help children stay in school, graduate, build confidence, and achieve success in life.  All funds for SJC stays in San Juan County. 
We have a Rio del Sol Kiwanis Bowling team that Kiwanis members can join (you don't have to be a good bowler, it is just for fun) or you can donate to our team. To join the bowling team or to donate go to https://p2p.onecause.com/bfkssjc2023/accept?challenger=chris-troyer&team=kiwanis-4
June 24th is also the Mac & Cheese Fest at Berg Park, 1pm-5pm.  If you are interested in volunteering for 3-4 hours for a free ticket to attend, please email NikkiT@bgcfarmington.org.  There are specific shifts before, during, and after, and they are filling fast.
The Farmington Museum Foundation and the City of Farmington are having the second annual Freedom Days Ice Cream Social on Saturday, July 1st from 11 to 3.  We would appreciate it if 5 Kiwanis members would volunteer for a 2 1/2 hour shift serving ice cream.  Civitans will be taking the other 2 1/2 shifts.  You can contact Jill, 505-860-5165.  Last year approximately 800 or more people attended.  It will be lots of fun for the whole family. Hayrides, dunk tank, obstacle course, magic by Mysto the magician, entertainment by 'Into the Woods' performers, ice cream eating contest, face painting. raffles and more.
Please like us on Facebook,  riodelsolkiwanis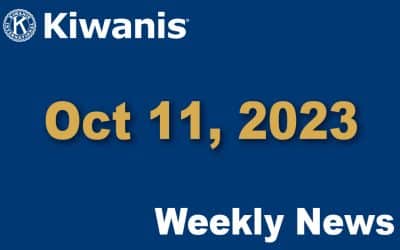 Oct 11, 2023 Hello Everyone, Our speaker...