Weekly News – Mar 8, 2023
Mar 8, 2023
Hello Everyone,
Our speaker tomorrow is Kathy Hogan and Amber Francisco-Farmington Animal Shelter.  They are currently looking for volunteer drivers and fostering opportunities.
Board Members, please stay after the Kiwanis meeting for our Board meeting (1:00pm) immediately following our guest speaker.
Thank you to our speaker last week Jamie Church, President and CEO of Farmington Chamber of Commerce. We learned about the Civics Bee, a program geared towards students in 6th to 8th grade as an avenue to inspire them to learn about American democracy and how our government works.  The 20 top essay winners will win a tablet plus a free ticket to see Thomas Jefferson and John Adams. A live quiz event to test their civics knowledge will be held in mid-April. 
Bring your dollars to buy into the poker game and support our yearly social, too!
We need someone to take over direction of the duck race event at Riverfest this year. The race is a fundraiser for both Kiwanis and the River Reach Foundation, with proceeds shared equally between the two organizations. Tony and his boys do most of the work of setting up the course and actually running the race, but the director needs to oversee ticket sales, numbering the ducks to the tickets, etc. D'Ann has taken on this role in the past but as River Reach president, with the job of oversight of all of the Riverfest events, it's too much to do this too. D'Ann can brief you on everything about what is involved. Please contact Gary or D'Ann if you have any questions. 
Please keep these upcoming dates in mind and consider signing up for these important events. 
May 13, 2023 is Thomas Jefferson and John Adams at the Farmington Civic Center.  Tickets are now on sale. We would like to encourage members to dress in costumes from the 1776 era and let's make this a really cool event for our community.  We now have Les Leach and Tabitha John playing the drum and fife for the event.  They will be in costume and playing music from the 1776 era outside the Civic Center before the event.  It will really set the mood for the debate between the 2nd and 3rd Presidents of the United States.
Please like us on Facebook,  riodelsolkiwanis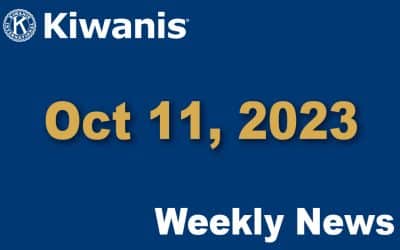 Oct 11, 2023 Hello Everyone, Our speaker...