Weekly News – Jun 28, 2023
Jun 28, 2023
Hello Everyone,
Our speaker tomorrow is Katerina Demokhina and her sister Tayana from Ukraine.  They will give Kiwanis an update since their arrival here last May. Katerina has 2 children, Ivanna in elementary school and Bogdan in middle school. Both their husbands remained in Ukraine and are in the Army defending their country.  The ladies will tell their stories about how the war has impacted their families and their lives since coming to Farmington.  Olena Erickson will accompany them.
Thank you to our speaker last week, DelSheree Gladden-Community Editor of the new Tri City Record New Mexico newspaper, a community centered paper.  Delsheree has a bestselling young adult series and has hit the USA Today Best Selling list twice. She also has romance cozy mystery, and paranormal new adult series.  Thank you for the information on the Tri City Record.  It is published Monday thru Friday and is now offering home delivery.  They are locally focused on what's happening in our communities and what people are doing. They are also looking for free-lance writers and wanting to have more local people involved.
Bring your dollars to buy into the poker game and support our yearly social, too!
We are working on a plan for supporting a meal for Connie Mack; more details to follow.  If you are interested in contributing to a New Mexican meal for our boys visiting, let Nikki know.  NikkiT@bgcfarmington.org.
Pancake Breakfast was a success and thank you everyone that supported this event.  It raised $3k-$3.5 for our kid programs.  Paul was first place on ticket sales and Kevin was 2nd.  Thank you for the hard work and everyone that made this a success!
We had a successful Bowl for Kids Sake event on Saturday.  The Kiwanis Bowling team consisted of Chris Troyer, Kevin Clark, Summer Jakino, Aspen Ortiz, Tyler Ortiz and Enrique Monclova. We raised $300 for Big Brothers Big Sisters.  The Farmington Key Club were there volunteering. What a great group of kids. Overall BBBS raised over $28,000 to be used to help mentor children in San Juan County.
Thank you to everyone that volunteered with Mac n Cheese Fest and supported the Boys & Girls Club of Farmington.  What a great day we had and grateful to do so much for kids in need in our community.
Di Searle is helping with Dining With the Dead and organizing Tour Guides.  They need more Guides, so if you can help, please contact Di. dwasrle@gmail.com
Take a look at the upcoming calendar below…see anything fun and new!? 
Please keep these upcoming dates in mind and consider signing up for these important events. 
The Farmington Museum Foundation and the City of Farmington are having the second annual Freedom Days Ice Cream Social on Saturday, July 1st from 11 to 3.  We appreciate everyone who volunteered their time to help and enjoy the day!
Please like us on Facebook,  riodelsolkiwanis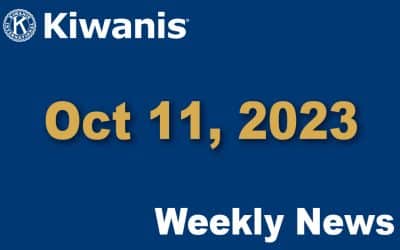 Oct 11, 2023 Hello Everyone, Our speaker...