Weekly News – Jul 12, 2023
Jul 1, 2023
Hello Everyone,
Our speaker tomorrow is Mark Varley, President of the Connie Mack World Series.  Connie Mack starts July 20 when 12 teams arrive in Farmington.  The Parade is Friday morning and pool play starts that afternoon.  Mark stated the tournament would be 1 day shorter this year, going for 10 days with the Championship game Friday, July 28.
Rio del Sol Kiwanis team will be the Canada Qualifier- Mississauga Tigers!!!
Tomorrow is the Monthly Board Meeting-1:00 following the regular meeting at No Worries.
Thank you to our speaker last week, Katrina Sharp.  She is the owner of the new business Measure & Make, a one-of-a-kind place in Farmington for your child to learn and gain hands-on-experience in the kitchen. Thank you for the update and information on all the classes you are offering.  They teach children 3-17 the basics of semi-homemade cooking, budgeting, kitchen safety, meal planning, etiquette, and more. They have amazing programs like camps, birthday parties, weekly classes, family classes and more. All classes are "drop-off and go".  You can also put together a class for a friends night out!  Thank you Katrina!
Bring your dollars to buy into the poker game and support our yearly social, too!
I want to thank everyone who volunteered items for the Connie Mack team we are sponsoring, the Canadian Team-Mississauga Tigers!  We are finalizing all the details with more info to follow.  We still need rice and beans for about 100 people, so if you are able to help, let Nikki know.  NikkiT@bgcfarmington.org.  Again, big thanks to everyone!
Di Searle is helping with Dining With the Dead and organizing Tour Guides.  They need more Guides, so if you can help, please contact Di. dwasrle@gmail.com
Please keep these upcoming dates in mind and consider signing up for these important events. 
Connie Mack-July 20th-28th
September 9th-Dining With the Dead-Greenlawn Cemetery. 4:00PM. Tickets are on sale for this 10th Anniversary event!
September 22nd-Boys & Girls Club of Farmington's 55th Annual BBQ.  See Nikki Taylor for Tickets.  NikkiT@bgcfarmington.org
Please like us on Facebook,  riodelsolkiwanis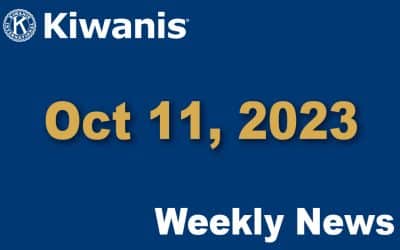 Oct 11, 2023 Hello Everyone, Our speaker...