Weekly News – Jun 1, 2022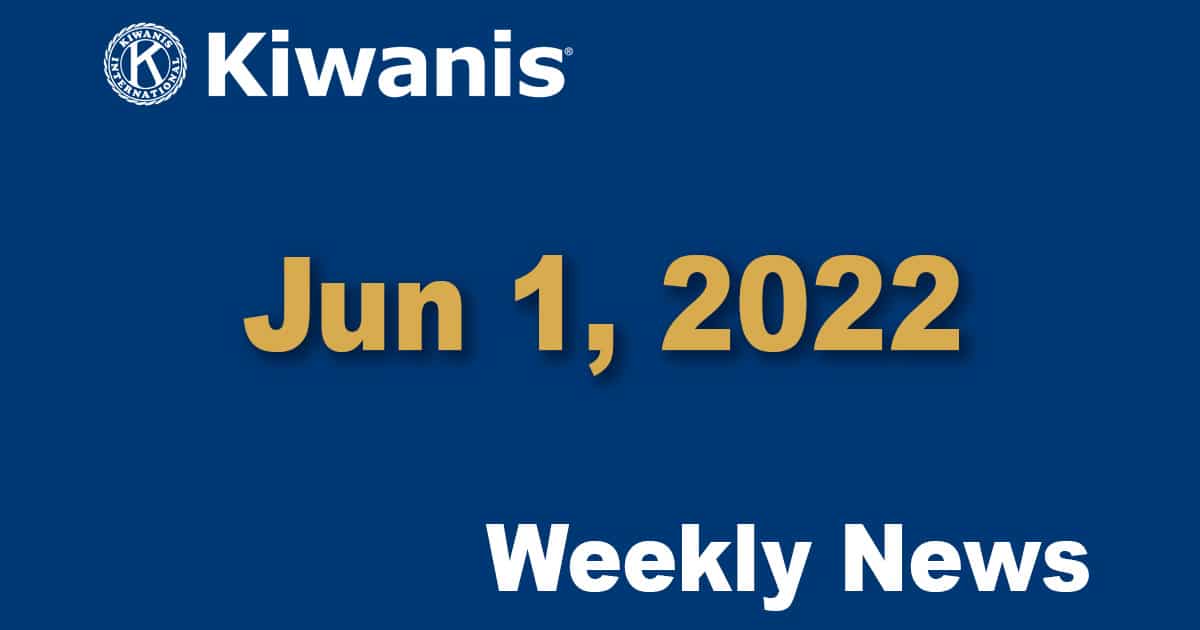 Jun 1, 2022
Greetings Everyone,
Our speaker tomorrow is Steve Borstein, Farmington Daily Times Sportswriter.  Steve's presentation will be on the upcoming Connie Mack World Series, the Daily Times' coverage of the series, as well as changes to the structure of the series. We're excited to hear from you, Steve.
A big thank you to Ken MacAdams, world traveler, for presenting to us last week.  Ken shared with us much of the rich history of Portugal.  Portugal's architecture was highly influenced by the Romans and Moors.  We learned of the Segovia's Roman Aqueduct, which is made from 20,000 huge granite blocks sitting tightly on each other with not a single drop of mortar!  We also learned that windmills are used to churn goat milk into cheese.  Ken was full of information and presented many photos.  Thank you for sharing, Ken.  We can't wait to hear about your next travels.
Riverfest was a big success.  Thank you to everyone who gave of their time to ensure a fun filled weekend for the many families and friends who attended the festivities.  Together, we accomplish so much!
The New Member Orientation has been rescheduled and we apologize for the inconvenience.  The Membership Committee will have orientation on Thursday, June 16,  2022,  immediately following the regular meeting.  This is for new members or anyone wanting to learn more about Kiwanis, our club, and the Southwest District.  Orientation should take a mere 10 to 15 minutes.
A message from President Elect, Gary Hanson…The club's donation to New Beginnings was delivered on May 26, satisfying the conditions of the Merrion Family Foundation matching grant of an additional $5000. The New Beginnings staff has graciously offered to host all club members who would like to meet their staff, see their facilities and learn more about their work by meeting at New Beginnings facilities at 1200 W. Apache (inside the grounds of Navajo Prep) on Thursday, June 2 immediately following the lunch meeting.
Outback Steakhouse Pancake Breakfast is Saturday morning, June 18th from 7am to 10am.  Thank you to our members for taking and selling tickets.  Please turn in your ticket  money to D'Ann as soon as you can. Make sure you note it is for Pancake Tickets.  The delicious breakfast consists of eggs, pancakes, bacon, coffee, milk and juice, all for $10.00.   And…100% of the money goes to Kiwanis Clothes for Kids. There will be first, second, and third place prizes for whoever sells the most tickets. Summer Jakino is Pancake Breakfast Chairwoman. An honorable mention to Arron Hinshaw for so generously donating all of the food for the Pancake Breakfast! We love you Arron!
Big Brothers and Big Sisters is having their annual fundraiser, Bowl For Kids Sake, in June.  They are looking for bowling teams and sponsors.  For more information, please contact Chris Troyer cdtroyer@gmail.com and let him know you are ready for action!  WE NEED KIWANIS BOWLERS!!!  The following link will allow Kiwanis members to join the Kiwanis Mighty Team or donate to our team.       https://p2p.onecause.com/sjc-bfks-2022/team/kiwanis-2     Thank You in advance!
The Children's Hope Foundation is raffling a 2022 Keystone Hideout RV in hope of raising $75,000 to aid families with sick children.  The money will stay in the community and helps with gasoline, food, lodging, etc.  The tickets are $25 or 5 for $100.  You can purchase your tickets at  Go.rallyup.com
We would like to thank Mary Mac Adams for attending our meeting last week.  Mary was a guest of Jill McQueary.  Come back and see us real soon, Mary!
Please like us on Facebook,  riodelsolkiwanis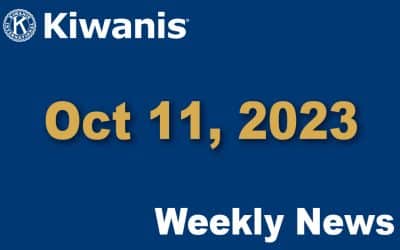 Oct 11, 2023 Hello Everyone, Our speaker...