Weekly News – Jul 5, 2023
Jul 5, 2023
Hello Everyone,
Our speaker tomorrow is Katrina Sharp, owner of Measure & Make, a one-of-a-kind place in Farmington for your child to learn and gain hands-on-experience in the kitchen. They are excited to teach children 3-17 the basics of semi-homemade cooking, budgeting, kitchen safety, meal planning, etiquette, and more. They have amazing programs like camps, birthday parties, weekly classes, family classes and more. All classes are "drop-off and go".
Thank you to our speaker last week, Katerina Demokhina and her sister Tayana from Ukraine.  They gave us an update since their arrival here last May. Katerina has 2 children, Ivanna in elementary school and Bogdan in middle school. Both their husbands remained in Ukraine and are in the Army defending their country.  Thank you for sharing your stories about how the war has impacted your families and how living in Farmington has been.  Thank you for joining as Olena Erickson.
Bring your dollars to buy into the poker game and support our yearly social, too!
We are working on a plan for supporting a meal for Connie Mack; more details to follow.  If you are interested in contributing to a New Mexican meal for our boys visiting, let Nikki know.  NikkiT@bgcfarmington.org.  Thank you to those who have already offered to help; we are truly so grateful!
Di Searle is helping with Dining With the Dead and organizing Tour Guides.  They need more Guides, so if you can help, please contact Di. dwasrle@gmail.com
Please like us on Facebook,  riodelsolkiwanis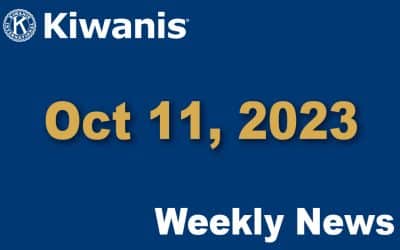 Oct 11, 2023 Hello Everyone, Our speaker...