Weekly News – Jul 26, 2023
Jul 26, 2023
Hello Everyone,
Our speaker tomorrow is Michelle Meyering and Nikki Taylor with the Farmington Boys & Girls Club.  They have several new programs and things going on with the kids.  Plus, this is just a few short months before the 55th Annual BGC BBQ that we all look forward to!
It is also Take Your Houseplant For a Walk Day…HAHA!
Thank you to our speaker last week, George Sharpe, an Investment Manager at Merrion Oil.  His presentation, as always, was so informative and we get to learn so much about possible misinformation and decisions that don't mathematically work.  Thank you George!
Bring your dollars to buy into the poker game and support our yearly social, too!
 I want to thank everyone who volunteered items and time for the Connie Mack team we are sponsoring, the Canadian Team-Mississauga Tigers!  They play tonight at 5:15pm!  See pic attached.  Thank you Summer for hosting everyone and making it welcoming and providing some of the food and supplies. Kevin and Elly for buying all the ingredients and making so many amazing enchiladas! Los Rios for donating rice and beans.  Di, Bob L, Gary, Nikki, Nicole, Jill, Paul, Lori, Chris, and I am sorry if I forgot anyone else.  We so appreciate the items you provided for the meal and/or parade and dedicating your time!  The Bridge, thank you for the yummy cookies!  PMS and Kevin for the tables and the Boys & Girls Club of Farmington for the chairs.  Again, this week has been a big success with a lot of recognition to our Club on many Social Media platforms, at the games, and around town.  It was a last minute decision and a team effort.  Thank you everyone!
Please keep these upcoming dates in mind and consider signing up for these important events. 
September 9th-Dining With the Dead-Greenlawn Cemetery. 4:00PM. Tickets are on sale for this 10th Anniversary event!
September 22nd-Boys & Girls Club of Farmington's 55th  Annual BBQ.  See Nikki Taylor for Tickets.  NikkiT@bgcfarmington.org
Please like us on Facebook,  riodelsolkiwanis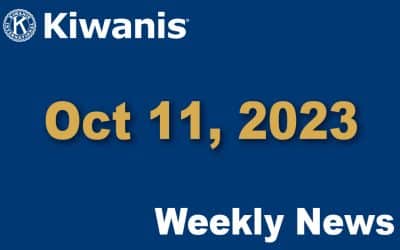 Oct 11, 2023 Hello Everyone, Our speaker...