Weekly News – Jul 19, 2023
Jul 19, 2023
Hello Everyone,
Our speaker tomorrow is George Sharpe-Investment Manager at Merrion Oil.  Net Zero sounds great-but the math doesn't add up.  EX: Their path to net zero doesn't account for the limited availability of rare earth minerals, especially lithium. With only 17 million metric tons of proved reserves, there is not enough lithium on the planet for a 100% renewable world.  George is well versed in renewables so be sure and attend to hear what he has to say about the path to net zero by 2050.
Thank you to our speaker last week, Mark Varley, President of the Connie Mack World Series.  Connie Mack starts tomorrow, July 20th, when 11 teams arrive in Farmington and the home team makes 12.  The Parade is Friday morning and Kiwanis will be in it with their team, the Mississauga Tigers!!!  Pool play starts that same afternoon.  Mark discussed how they finally got to shorten the tournament at least 1 day this year, going for 10 days with the Championship game Friday, July 28th.   We heard great behind the scenes details, importance of sponsoring and hosting, and the great history of this wonderful Series.  Thank you Mark for your time and answering all our questions!
Bring your dollars to buy into the poker game and support our yearly social, too!
I want to thank everyone who volunteered items for the Connie Mack team we are sponsoring, the Canadian Team-Mississauga Tigers!  We have everything we need and again, big thanks to everyone!
Please keep these upcoming dates in mind and consider signing up for these important events. 
Connie Mack-July 20th-28th
September 9th-Dining With the Dead-Greenlawn Cemetery. 4:00PM. Tickets are on sale for this 10th Anniversary event!
September 22nd-Boys & Girls Club of Farmington's 55th  Annual BBQ.  See Nikki Taylor for Tickets.  NikkiT@bgcfarmington.org
Please like us on Facebook,  riodelsolkiwanis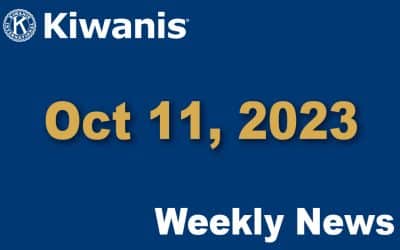 Oct 11, 2023 Hello Everyone, Our speaker...