Weekly News – Jan 11, 2023
Jan 11, 2023
Hello Everyone,
Our speaker tomorrow is Bart Wilsey and he is discussing the new, largest exhibit to come to Farmington- Tyrannosaurs-The Legacy. T-Rex was the ultimate tyrannosaur, one of the most formidable predators that ever lived.  Please join us for this intriguing meeting!
Board Meeting immediately following the luncheon.
Also, consider attending the Chamber Business After Hours-5pm-7pm at Nutrimeals: 4250 E Main St. Suite C  (Hillside Plaza) Cost is $5.   Kiwanis is a Chamber member so club members are invited to attend.
A triple thank you to our speakers last week and all about Getting To Know Our Members!!  Bernadette Knovacs with Beehive Homes opened our eyes to fostering and her love for children, especially with disabilities and those that need us most.  Dr. Ed Kompare, now retired, gave some history on his medical service and especially his much needed care in Kayenta.  So interesting how he tied his family and home into his work. Pat Manchester with the Manchester Insurance Agency shared his long history with many different backgrounds, helping those in need.  From PNM and having his EMT work, Fire Dept, Sheriffs Dept, and support of the community with 110 Men and Women and being on the Board of Grace Place and Timberline Church.  We are grateful to all three for their amazing stories and advice!  We should do another meeting like this in the future;)
Last week we inducted our newest member, Lisa Woodward!
We welcome her to our Kiwanis Family.
 Sending prayers and thoughts to Bob Lehmer who is recovering from having a stint. 
Bring your dollars to buy into the poker game and support our yearly social, too!
Please keep these upcoming dates in mind and consider signing up for these important events. 
May 13, 2023 is Thomas Jefferson and John Adams at the Farmington Civic Center.  Tickets will go on sale at the end of January. We would like to encourage members to dress in costumes from the 1776 era and let's make this a really cool event for our community.
Please like us on Facebook,  riodelsolkiwanis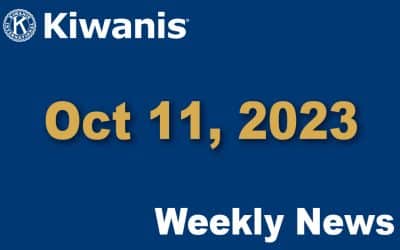 Oct 11, 2023 Hello Everyone, Our speaker...