Weekly News – Oct 5, 2022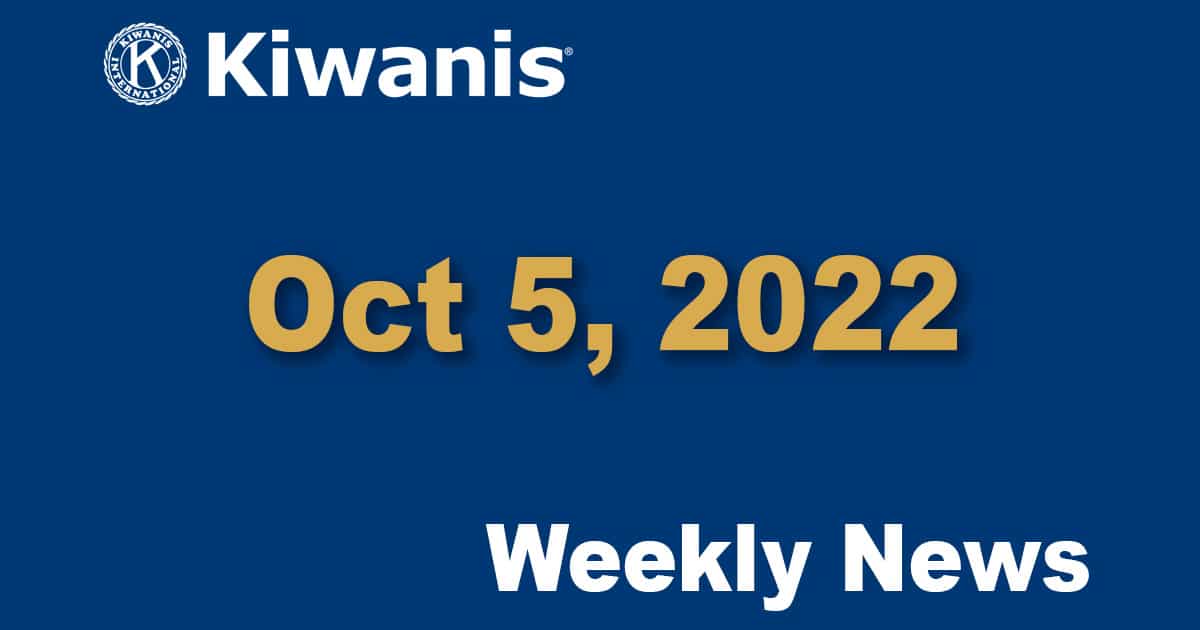 Oct 5, 2022
Greetings Everyone,
Our speaker tomorrow is Marlene Batelle- a Freelance Writer and Photographer. Her presentation is a must see if you love the outdoors. 'National Parks within a days drive of Farmington!'  Marlene and her husband, Tom, have visited many of these sites: she will share information and pictures so get ready to start planning some hiking trips and for your next big adventure.
Tomorrow we also have special guests joining us from Corrales Kiwanis Club. 
 Maple Levine, our Lt. Governor, husband Don Levine (Past District Gov), Cookie Emerson and Sue Hincliffe (both past Lt. Governors) 
Thank you so much to Carmen Martinez, Director at the San Juan College Small Business Development Center (SBDC).  
Also, thank you Keith Wood of The Bluffs Country Club for the information on the TrackMan Indoor Golf Simulator.  This program is part of the SJC Small Business Development Center.  
A big thank you to everyone that helped box the shoes Monday, for Shoes for Kids!  We couldn't do it without each of you and thank you Lori for getting the shoes and letting us spread out in your space;)
Please keep these upcoming dates in mind and consider signing up for this important event. 
Oct 10 Monday –  1:00pm Shoes for Kids at Farmington Boys and Girls Club  The famous Grinch, Disney Princesses, Mayor Nate Duckett, and Sheriff Shane Ferrari will come and assist. We will fit the kids with their shoes and socks.   20 volunteers are needed.  
Oct 11-Tuesday – 4pm Bloomfield Boys and Girls Club. We will fit the kids with their shoes and socks.   Six to eight volunteers are needed.
Also, we will have the Sign-up for Clothes for Kids at the meeting tomorrow to start organizing volunteers; please sign-up to help us for November 2nd and 3rd. 
An important message from Jill McQueary…….Planning ahead til next spring, we are organizing for Thomas Jefferson and John Adams. If you or your company would like to be a Sponsor please let Paul McQueary know: pmcq1@msn.com.      Sponsors receive:
2 Free Reserved Seating Tickets to the event on May 13
Admission to Meet and Greet backstage with Mr. Jefferson and Mr. Adams/cookies and punch
Sponsor name shown on the rolling Black and White film (1776 Era) shown before event.
Sponsors name on 18″x24″ placard displayed in Civic Center Lobby. 
Cost is $300.  Billing won't be 'til around March of 2023. Already have 5 sponsors!
Also, Randy has agreed to allow Kiwanis to reserve a block of seats for members and their families/guests.  After the first of the year, let Jill know if you want to reserve seats but you will pay.  Adults $18 Students, Seniors and Military $14.   PROMO CODES offered to high school students/middle schools  ($3 discount)
There are only EIGHT cards left in the weekly card game and almost $1,00 in the pot, and it continues to grow!  Bring your lucky dollar for a chance at winning the big bucks!  The winner will be awarded ½ of the money and the other half remains with Kiwanis.  Who will be the lucky winner?  Will it be you?
Please like us on Facebook,  riodelsolkiwanis 
Sep 20, 2023 Hello Everyone, Our speaker...