Weekly News – Aug 24, 2022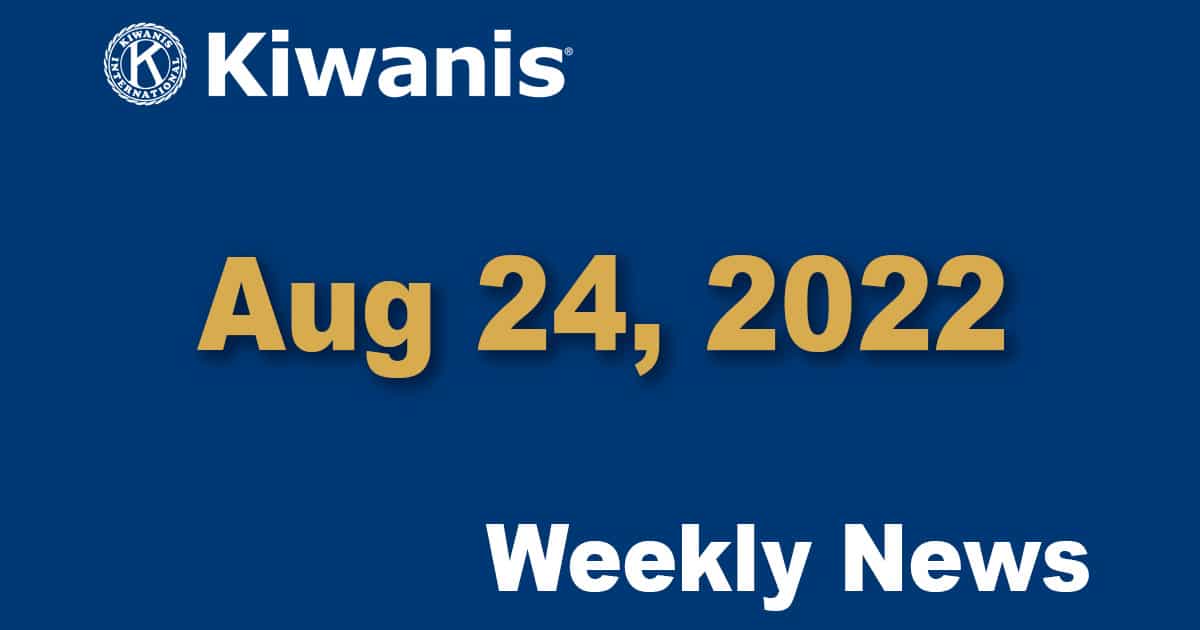 Aug 24, 2022
Greetings Everyone,
Our speaker tomorrow is Mike Lewis, Farmington Airport Manager .  He will give a general update of the airport activities and discuss any major projects or issues. The airport received a grant to upgrade runways to handle regional jets. He will discuss the relentless quest for new air service for our market and also speak about the current pilot shortage.
Last week's presentation was on the many programs Kiwanis participates in throughout the year.  A big thank you to Jill McQueary for informing us what each project entails and the sign-up sheets she provided.  Thank you to those who committed to helping with projects.  Thank you to the Committee Chairmen.  Together, we make big things happen!
I would like to thank the Hixon Award committee (which is made up of past recipients) for selecting me, to receive the Hixon Award.  I am honored to be this years' Hixon Award recipient.  Thank you for this incredible award.
Dining With The Dead is around the corner!  Tickets are selling fast.  Get your tickets before they are sold out!  September 10th will be here before you know it!  The event takes place at Greenlawn Cemetery and starts at 4:00 PM.  You can purchase your tickets at Artifacts and Howard's Cleaners.  Jill is working hard to make Dining With The Dead, a memorable event once again!  Every year, we get visitors from other cities and states who walk away wowed!  Great job Jill!
We would like to thank our guest, James Courtney  for attending our meeting last week.  James was a guest of Nikki Taylor, and is also her proud daddy. 
We are nearing the end of our deck of cards, in our weekly card game!  We've had many close wins!  Bring your lucky dollar for a chance to win the big prize!!!  If you recall, last year, James Courtney  drew the winning ticket for the weekly card game and no other than daughter, Nicole Taylor drew the winning card.  Nikki received a check for a whopping $392.00.
Congratulations to Paul McQueary who won the bucket of dollars at the monthly Business After Hours!  Many Kiwanis walked away with great prizes.  It was a fun event.  
New Mexico Mission of Mercy Free Dental Clinic will be held Sept 23-24, 2022.  They are looking for volunteers and patients.  Please register @  nmdentalfoundation.org   if you are interested in helping with this event.   If you have questions about the event email  nmmom2@nmdaf.org .
If you have news/information for the Kiwanis Weekly News, please let Bernadette know!
Please like us on Facebook,  riodelsolkiwanis 
Nov 29, 2023 Hello Everyone, Our speaker...