Weekly News – Aug 2, 2023
Aug 2, 2023
Hello Everyone,
Our speaker tomorrow is Patty Tharp and Ed Marquez.  Ed is portraying his great-great-grandfather Jose Salome Jaquez in Dining with the Dead this year. During his presentation you will learn about the important impact Ed's relatives had in our area. As a young boy, Salome was kidnapped by the Utes to be a slave; this was not an uncommon practice.
Thank you to our speaker last week, Michelle Meyering and Nikki Taylor with the Farmington Boys & Girls Club.  It was great to hear all the wonderful things they do for the kids in need in the community.  There are many ways to support the Club, including events like the 55th Annual BBQ that we all look forward to!
Thank you to our guests last week for joining us: Brian's son, Alyssa's guest, and Rick's wife and daughter.
Bring your dollars to buy into the poker game and support our yearly social, too!
Please keep these upcoming dates in mind and consider signing up for these important events. 
Neighborfest Benefit Concert with Basin to support Hospice Care will be Saturday, August 12th from 5pm-9pm, at Wines of the San Juan. Kids 13 and under are free, adult tickets are $20. To purchase, go here: https://qrco.de/bdugx7.  See attached flyer
September 9th-Dining With the Dead-Greenlawn Cemetery. 4:00PM. Tickets are on sale for this 10th Anniversary event!
September 22nd-Boys & Girls Club of Farmington's 55th Annual BBQ.  See Nikki Taylor for Tickets.  NikkiT@bgcfarmington.org
November 1st and 2nd is Kiwanis Clothes for Kids at Target. Bob Brooks-Chairman.  50 to 60 volunteers needed each evening.  300 to 325 elementary children expected.
Nov 4th is Coats for Kids-Brian Turner-Chairman. 
Please like us on Facebook,  riodelsolkiwanis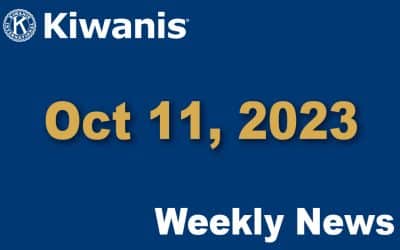 Oct 11, 2023 Hello Everyone, Our speaker...