Weekly News – Sep 28, 2022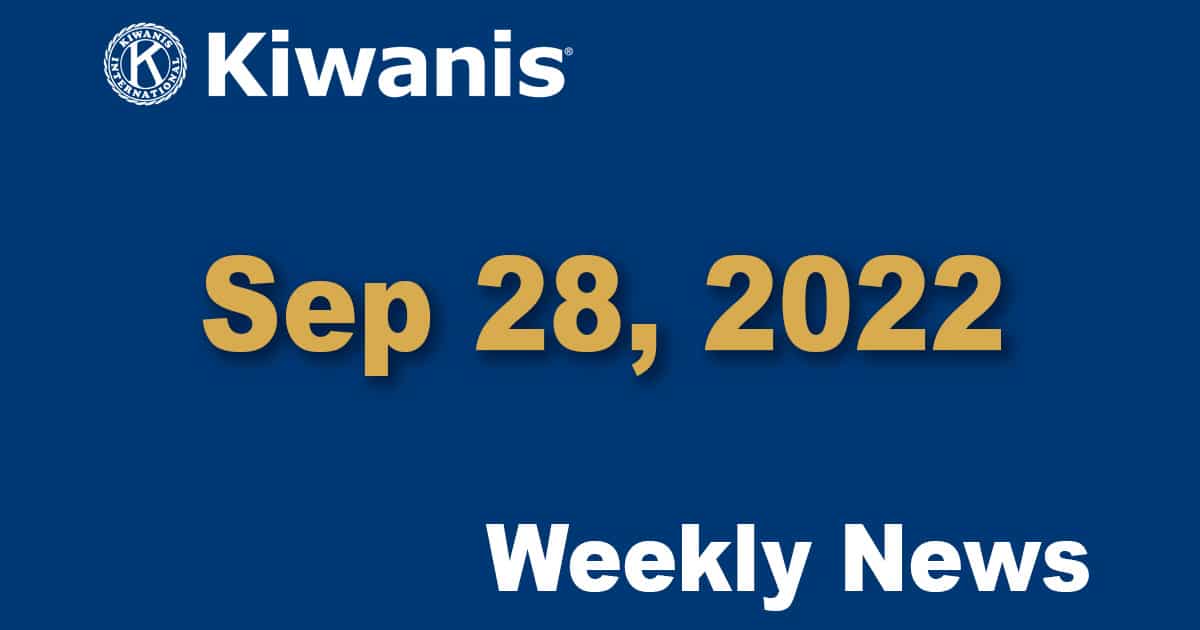 Sep 28, 2022
Greetings Everyone,
Our speaker tomorrow is Carmen Martinez, Director at the San Juan College Small Business Development Center (SBDC).  Carmen became director of SBDC in 2000.  She assists people who want to start a new business, keep an existing business profitable, or those who want to purchase a business.  Carmen's background is in banking and financial analysis.  She is a certified Economic Development Finance Professional (EDFP) through the National Development Council.  The Small Business Administration New Mexico District office awarded her the "Women in Business Champion" in 2018. Ms. Martinez loves working with business owners in all industries to help them improve their businesses and the economy of San Juan County.
Keith Wood of The Bluffs Country Club will also be speaking to us.  He will give us information on the TrackMan Indoor Golf Simulator.  This program is part of the SJC Small Business Development Center.
Lastly, we will have Changing of the Guard, tomorrow.  Our Club Officers and Directors are as follow:
President – Gary Hanson
Past President – Tony DiGiacomo
President Elect – Bernadette Alarid
Secretary – Nikki Taylor
Treasurer – Chris Troyer
Director – Jill McQueary
Director – D'Ann Waters
Director – Brian Turner
Director – Bob Brooks
Membership Director – Dr. Bob Lehmer
Community Director – Dr. Ed Kompare
All Officers and Directors, please remain after the noon meeting for a quick photo.  We appreciate your cooperation.
A big thank you to Carrie Olsen, PMS Marketing Director and Jyl Adair, PMS NW Regional Director, for presenting to us last week.  Carrie and Jyl discussed the 20th anniversary of Festival of Trees taking place at the Civic Center November 29 thru December 3, 2022.  There will be a weeklong variety of events, many new,  this year.  Trees, wreaths, and centerpieces will be up for sale, you just need buy a ticket!  Carrie and Jyl spoke of the many different PMS programs in the community, such as the seven locations for children services.  Presbyterian Medical Services is a large corporation throughout New Mexico.  They are not associated with Presbyterian Insurances or Presbyterian Hospital in Albuquerque.  Kiwanis members are invited to take advantage of sponsorship opportunities and/or Festival of Trees event participation.  Handouts of events and sponsorship/tree entries were passed out. All monies raised from the Festival of Trees stays locally.
Scholastic Books chairman, Dr. Bob Lehmer had a fantastic Scholastic Books Fair at Apache Elementary, last Friday.  The children and teachers were most appreciative of the books they received.  Each class presented Bob with handmade thank you cards.  We appreciate everyone who helped with the event on Thursday and Friday.  Thank you!
If you haven't paid your annual dues, please do so by the end of the month.  You may also contact Treasurer, D'Ann Waters at dannwaters@msn.com  or see her after the noon meeting if you have your payment at that time.  Your invoice is coming from comms@portalbuzz.com.   If you haven't seen your invoice, please check your junk mail and locate your invoice.   Your cost is as follows: Regular Member $145;   Bronze Corporate $205;   Platinum Corporate $655    PLEASE PAY BY FRIDAY
We would like to thank our guests for attending our meeting last week.  We welcomed Joe Warren of Clay Groomers Machine Shop and a guest of Stephanie Caswell.  We also welcomed Mike Foster and a guest of Julie Gow.  Thank you for taking the time to attend our weekly meeting.  We hope you enjoyed and come back real soon.
Please keep these upcoming dates in mind and consider signing up for this important event.
Oct 3-Monday – 4:00pm at Carpet One-Shoes for Kids  Volunteers are need to sort shoes and socks.  15 to 20  volunteers are needed.
Oct 10 Monday –  1:00pm Shoes for Kids at Farmington Boys and Girls Club  The famous Grinch, Disney Princesses, Mayor Nate Duckett, and Sheriff Shane Ferrari will come and assist. We will fit the kids with their shoes and socks.   20 volunteers are needed.
Oct 11-Tuesday – 4:30pm Bloomfield Boys and Girls Club. We will fit the kids with their shoes and socks.   Six to eight volunteers are needed.
An important message from Jill McQueary…….Planning ahead til next spring, we are organizing for Thomas Jefferson and John Adams. If you or your company would like to be a Sponsor please let Paul McQueary know: pmcq1@msn.com.      Sponsors receive:
2 Free Reserved Seating Tickets to the event on May 13
Admission to Meet and Greet backstage with Mr. Jefferson and Mr. Adams/cookies and punch
Sponsor name shown on the rolling Black and White film (1776 Era) shown before event.
Sponsors name on 18″x24″ placqard displayed in Civic Center Lobby.
Cost is $300.  Billing won't be til around March of 2023. Already have 5 sponsors!
Also, Randy has agreed to allow Kiwanis to reserve a block of seats for members and their families/guests.  After the first of the year, let Jill know if you want to reserve seats but you will pay.  Adults $18 Students, Seniors and Military $14.   PROMO CODES offered to high school students/middle schools  ($3 discount)
There are only NINE cards left in the weekly card game and a whopping $920.00 in the pot, and it continues to grow!  Bring your lucky dollar for a chance at winning the big bucks!  The winner will be awarded ½ of the $920.00+ and the other half remains with Kiwanis.  Who will be the lucky winner?  Will it be you?
This is my last newsletter as club secretary.  This was a fun chapter in my life, and I thank you all for giving me news to report!  It is with a full heart, that I wish Nikki, our new incoming Kiwanis Secretary, much fun and enjoyment, reporting weekly to you.  Thank you all for a great year.  Bernadette
Please like us on Facebook,  riodelsolkiwanis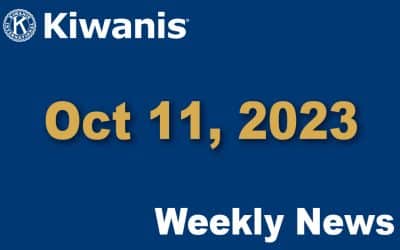 Oct 11, 2023 Hello Everyone, Our speaker...