Weekly News – Nov 16, 2022
Nov 16, 2022
Hello Everyone,
Our speaker tomorrow is Clayton Corley -Sales and Marketing Director with Welbrook Transitional Rehabilitation. Whether you come to them for help recovering from an injury or illness, their intention is to provide a large range of services designed to help you return home, including a variety of rehabilitation therapies and medical care.
Thank you to Tina Pacheco-White, Executive Director with First Tee, for visiting with us last week.  First Tee Four Corners is a youth development organization founded in 2005. It was impressing hearing how the game of golf can create active learning experiences that build inner strength, self-confidence, and resilience that kids carry to everything they do.   We enjoyed hearing about your different programs, including partnering with Special Olympics and your new Veteran Golf Program.
Thank you Jeff Young and Edwin Burton for joining us as guests last week; we hope you enjoyed your time with us and we are pleased you came!
Congratulations to Nikki for winning the weekly card game the week before with 51 cards in the deck.  She received $18!
Clothes for Kids had less kids than normal this year but was a success with those that showed up and glad to help so many families.  Thank you everyone that came and helped!
Thank you everyone that came out and helped with Coats for Kids!!!  More information on how it went to come;)
Bob Lehmer is selling Outback tickets to raise money for Scholastic Books to give to Title 1 Schools.  He is trying to sell 300.  Please support this great cause and consider selling to friends, family, buying as gifts or staff appreciation, etc…  They are good till the end of January.
Christopher is asking for support and help for the Salvation Army.  They have their Ts for Turkeys, Thanksgiving Luncheon, Bell Ringing, and many other projects and events coming up.  Consider donating a little of your time to support them and this great community.  You can sign up at Farmington Corps (salvationarmy.org).
Please keep these upcoming dates in mind and consider signing up for these important events. 
May 13, 2023 is Thomas Jefferson and John Adams at the Farmington Civic Center.  Tickets will go on sale at the end of January. We would like to encourage members to dress in costumes from the 1776 era and let's make this a really cool event for our community. 
Please like us on Facebook,  riodelsolkiwanis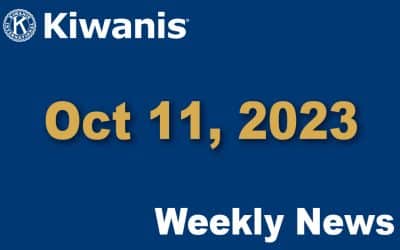 Oct 11, 2023 Hello Everyone, Our speaker...