Weekly News – Dec 14, 2022
Dec 14, 2022
Hello Everyone,
I cannot wait to see everyone's Ugly Sweaters tomorrow!  There will be a Contest.;)  Also, exciting entertainment by members of the Caliente Choir.  Don't miss this special Christmas Program.
Thank you to 3 Key Clubs-Farmington High, Rocinante, and Piedra Vista for joining us last week. It was fantastic to hear each Key Club's leaders and members review their different projects they have been a part of and future projects to come, as well as all the ways they have given support to the community and the plethora of volunteer events they had each done.  Some of the Key Clubs brought additional students and leaders and it was wonderful to have them as a part of our weekly meeting and to hear all the awesome things they are doing for others.  They do so much for the community!
Bring your dollars to buy into the poker game and support our yearly social, too!
We are pleased to have Lisa Woodward join our awesome Kiwanis group and we will have her induction soon!
Congrats to Bob Lehmer on selling almost all, maybe all now, of the Outback tickets to raise money for Scholastic Books to give to Title 1 Schools.  He was selling 300!  Thank you to everyone that made it happen and what a success!
Christopher is asking for support and help for the Salvation Army.  Bell Ringing, organizing for family toy distribution, and many other projects and events coming up.  Big day and big need is on December 21st, helping pass out items to families.  Consider donating a little of your time to support them and this great community.  You can sign up at Farmington Corps (salvationarmy.org).
Thank you to everyone that has been donating to support the 2 families we chose to help out for the holidays.  We are grateful and Nikki has already begun shopping to have their items to them days before Christmas. 
From Jill: I would really appreciate members sending me club pictures if I'm not there to take them. It's good PR for Kiwanis to let our community know what we are doing. Plus, often we can use the pics to promote our projects. I keep pictures in our archives and have referred to them many times. Also, pictures of new members being inducted please. Many thanks, Jill
Please keep these upcoming dates in mind and consider signing up for these important events. 
May 13, 2023 is Thomas Jefferson and John Adams at the Farmington Civic Center.  Tickets will go on sale at the end of January. We would like to encourage members to dress in costumes from the 1776 era and let's make this a really cool event for our community. 
Please like us on Facebook,  riodelsolkiwanis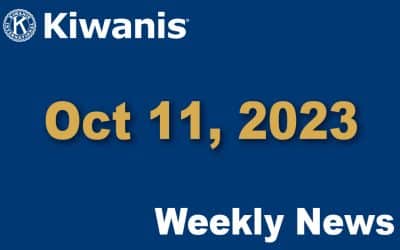 Oct 11, 2023 Hello Everyone, Our speaker...