Weekly News – Aug 3, 2022
Aug 3, 2022
Greetings Everyone,
Our speaker tomorrow is Mayor Nate Duckett. Mayor Duckett will discuss the current state of our city.  Please join us for lunch tomorrow and listen to what our Man Of The Hour has to share with us.  We are excited to hear all about our city!
A big thank you to last weeks' presenter, Mike Stark, San Juan County Manager.  Mike shared with us the strategic plans for the next five years; the county started with 115 different initiatives and narrowed it to top twenty initiatives.  Some initiatives Mike spoke about are: curbing illegal dumping;  a six week internship program, building the capacity of our next generation;  county-wide recreation including a two mile walking loop in the Cedar Hill area intersecting with the new Cedar Hill boat launch; These are just a few of the initiatives he spoke of.  Mike stated, the county is trying to do everything they can to diversify our economy.  Thank you Mike, for an informative presentation!  
The Back To School Shopping Event at Animas Valley Mall was a great success We thank our volunteers, Lori Krueger, Charlotte Peacock,  Tony Digiacomo and Lela Holmes.   Everyone had a great time; there was much fun and laughter.  This fun event was brought to our community by Animas Valley Mall.
Saturday, August 6, 2022…..Back To School at Farmington Civic Center from 10:00 A.M. to 3:00 P.M. sponsored by American General Media and Presbyterian Medical Services.  There will be Covid shots for kids, demonstrations, and fun things for kids to do.  This is a great opportunity for Kiwanis to be visible in the community, share what Kiwanis does, recruit members, and sponsors.  Families attending are asked to donate school supplies.  Thank you to our volunteers working this event, Gary Hanson and Kathleen Mellott 10:00 AM – 12:30 PM shift  and  Chris Troyer and Jennifer Perry 12:30 – 3:00 PM shift.
The Animal League is having a vaccine clinic on August 7, 2022 at the Farmington Recreation Center.  Go online to  SanJuanAnimalLeague.org  to sign up for this clinic.
Neighborfest is around the corner!  If you haven't purchased your ticket for this fund raiser taking place August 6, 2022 at Lions Wilderness Park, do so now!  Neighborfest is brought to you by  the Basin Good Neighbor Foundation benefiting hospice care for those who cannot afford hospice.  See Nicole Clark, Chrissy Robertson, or Thomas Buoy of Basin Home Health Companies for  more information on purchasing your ticket.  
New Mexico Mission of Mercy Free Dental Clinic will be held Sept 23-24, 2022.  They are looking for volunteers and patients.  Please register @  nmdentalfoundation.org   if you are interested in helping with this event.   If you have questions about the event email  nmmom2@nmdaf.org .
Jill reports, the Dining With The Dead rehearsals are coming along great.  Tickets are selling fast.  You can purchase your tickets at Howards Cleaners and Artifacts.
Thomas Jefferson and John Adams from Philadelphia, Pennsylvania (where the Declaration of Independence and Constitution were signed) are coming to Farmington Civic Center next May 13, 2023!  They were both Presidents and they died on the same day, July 4, 1826.  This event is co-sponsored by Farmington Rio del Sol Kiwanis and the Civic Center.  Once the actors have completed their debate, they will take questions from the audience.  We have reached out to find someone to play a drum and fife, dressed in costume.  Plans are to show a film prior to event with pictures from 1776 era.  If you have news/information for the Kiwanis Weekly News, please let Bernadette know!
Please like us on Facebook,  riodelsolkiwanis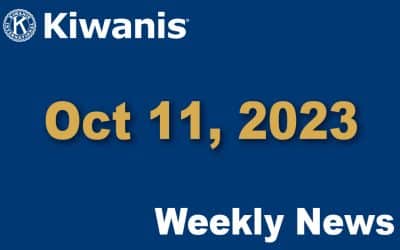 Oct 11, 2023 Hello Everyone, Our speaker...